It's that time of the week again, friends! We're back with another Top Ten Tuesday, a weekly meme hosted by Jana @ That Artsy Reader Girl. This week's prompt is: the ten most recent additions to my bookshelf. I'm taking this to mean my actual (physical) bookshelf and not my Goodreads TBR shelf.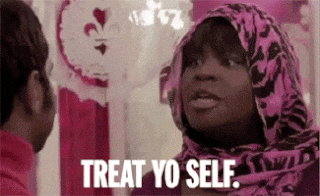 Have I mentioned yet how I'm looking to cut down spending on new books in 2020? The plan is not only to save money but it's also an attempt to cut down on my unread physical shelf! But let's also be real because I'm only hooman and when it comes to books I have little to no control (and I know I'm not alone in that); especially when it comes to that FOMO feeling! It gets me every time 🙈 So while I have added a *few* books to my shelves lately, I've also been doing pretty good at holding back, if I do say so myself! Here's what I got:
I treated myself to The Way of Kings and Rebecca on boxing day because they've been on my want-list for so long and Book Depository was having all these sales so I thought why not? I finally caved and got NOS4A2 as it was on sale at another bookstore here. I love that title! Loveboat, Taipei and Tweet Cute were two new releases that I just couldn't want to get my hands on so I caved and bought them.
Permanent Record and The Institute has been on my wishlist for a while now so I scooped them up during the boxing day sale too! I also finally found AHSFAB on a local bookstores' online site and surprisingly Infinity Son going for a pretty reasonable price so I scooped that up too 🙊 The Existence of Amy was the first free physical book I received directly from an author and I was not expecting at all so that was a really pleasant surprise! It sounds like an interesting read and I've read some pretty positive reviews about how mental health is presented and discussed in the novel, so I'm looking forward to reading it. Huge thanks to the author 💞
What have been the newest additions to your bookshelf lately?