Goodreads: The Sweetest Oblivion (Made #1)
Publisher: Self-published
Published: 20 June 2018
Genre: Dark Contemporary Romance, Mafia

Panda Rating:


(4.5 pandas)


She's a romantic at heart, living in the most unromantic of worlds . . . Nicknamed Sweet Abelli for her docile nature, Elena smiles on cue and has a charming response for everything. She's the favored daughter, the perfect mafia principessa . . . or was. Now, all she can see in the mirror's reflection is blood staining her hands like crimson paint.

They say first impressions are everything . . .

In the murky waters of New York's underworld, Elena's sister is arranged to marry Nicolas Russo. A Made Man, a boss, a cheat—even measured against mafia standards. His reputation stretches far and wide and is darker than his black suits and ties. After his and Elena's first encounter ends with an accidental glare on her part, she realizes he's just as rude as he is handsome.

She doesn't like the man or anything he stands for, though that doesn't stop her heart from pattering like rain against glass when he's near, nor the shiver that ghosts down her spine at the sound of his voice.
And he's always near. Telling her what to do. Making her feel hotter than any future brother-in-law should. Elena may be the Sweet Abelli on the outside, but she's beginning to learn she has a taste for the darkness, for rough hands, cigarettes, and whiskey-colored eyes. Having already escaped one scandal, however, she can hardly afford to be swept up in another.

Besides, even if he were hers, everyone knows you don't fall in love with a Made Man . . . right?
This is a standalone forbidden romance.
TL;DR: The intense chemistry and slightly antagonistic relationship between Elena and Nicolas made for a delightful slow burn and extra steamy romance! This was character driven and it was easy to like both characters although they are morally grey and some of the more 'mafia moments' did make me cringe (just a bit)! The sexual tension was absolutely off-the-charts and so freaking good—I'm looking forward to continuing with the series!
Holy flaming shirtballs. Can we talk about the sexual tension in this book? Because it was a living breathing thing that had me by the neck and wow, I don't think I've ever read sexual tension built up so good before (seriously)! I want more.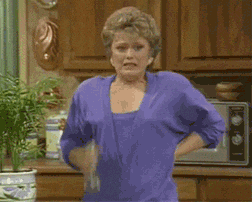 I've never heard of this author before but I really enjoyed her writing! It reeled me in very quickly and kept me hooked until the very end. The ending was a little anticlimactic but not overly drawn out and angsty and I always appreciate it when those are kept to a minimum. It's a character-driven story and there's barely a plot but the story is well-paced and I never felt bored! A lot of that definitely has to do with the exquisite chemistry that exists between the H/H and I enjoyed learning about them, watching them learn about each other, and I was also intrigued by many of the side characters. I'm still new to mafia romances so I'm not sure how formulaic or even unique this was but I enjoyed it a lot more than I expected! There were definitely moments that had me cringing, particularly relating to how women are treated, but I guess this 'archaic' mentality is something I should expect if I continue to read this sub-genre? And I think I definitely will read more especially from this series!
Nicolas is probably one of the sexiest alpha heroes that I've come across. The dude can get it and everyone knows it and ain't nobody mad about it! 🥵 He's so good at being the cold unfeeling don but if you get him around Elena, it's a delight to watch the stone-faced mob boss' closely-held control crumble. I mean, it's a little cliché but I loved it anyway! He's not a cinnamon roll but he can be tender and vulnerable while still being commanding and dominant and oof, it is a sight! Elena was an interesting heroine but I feel like she could've been given a bit more agency. There are plenty of times where she almost breaks free from the mould that she so desperately wants to shed but never 100% reaches that point, which was a bit disappointing. There were definitely parts of myself I saw in her, which made it easy to connect to her character, but I just wanted a bit more power from her by the end. Elena struggles to shed the image of the perfectly docile and fragile young woman around most people but she has no reservations about standing up to Nicolas and acting more like herself—and in all honesty, it's what makes their fiery chemistry so sweet, which leads me back to the sexual tension again because it really did the thing.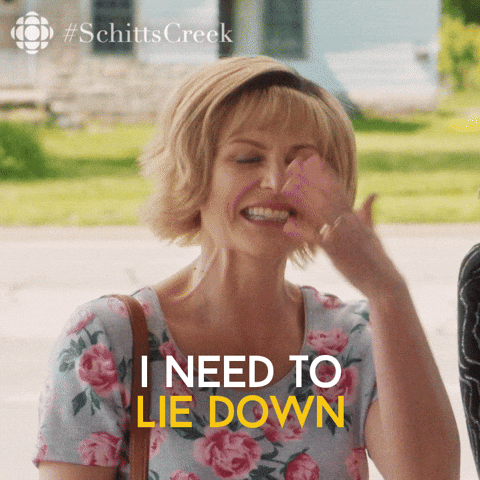 The chemistry between Nicolas and Elena was more than enough to set my Kindle aflame and the deeper they got into thoughts of each other, the more they fought their feelings trying to convince themselves it was "platonic", the more they stumbled towards each other only to pull back again, the more explosive their connection became. It was palpable and I found my own heart kicking into overdrive every time they'd find themselves in the same space. It's definitely a bit of a slow burn but the build-up is 1000% worth the wait because once they get together things get really steamy, really quickly and *fans self*. Seriously, chefs freaking kiss forever!
Have you read The Sweetest Oblivion or is it on your TBR?