We all knew this day was coming right? Animal Crossing New Horizons has… Taken my life and turned it upside down in the most addictively soothing and relaxing way 🤣 We know I've been obsessed with it ever since it came out and I've not read nearly half as much because I've basically spent all those free hours playing 🐼
But anyway, back to the tag at hand… I stumbled across it on Beth's blog and we know that nobody has to tag me to do this one! This tag was created by Angharad and Becky at Two Book Thieves. Now without further ado, let's get to it 😍
Past Villager:
Who is a character you found when you were younger that still has a place in your heart?
This was actually a tough prompt to answer because my mind was blanking hard, but after a while I thought of Elizabeth Wakefield of the Sweet Valley Twins — the shy, smart, and bookish sister. I admired her a lot growing up and I think she was the first character that made me feel it was okay to be smart and bookish, and that being 'popular' isn't the end all of your young life 😂 Sounds lame but it's true!
---
Blather's blatherings:
RECOMMEND A HISTORICAL FICTION BOOK THAT YOU THINK EVERYBODY SHOULD READ
I've mentioned this book over and over, time and again on here but I feel like The Shadow of the Wind is still such an underrated read. We all know I'm not big on magical realism either but everything in this book was just… *chefs kiss!* It was nothing like I expected but I loved every minute of it!
---
Celeste's wish:
what is a future book release you wish you could read now?
Right now I'm super keen to read Unravel the Dusk, the final book in The Blood of Stars duology 😍 I read Spin the Dawn in January and absolutely loved it. I signed up for the blog tour with The FFBC for the sequel convinced that I wouldn't get in on it but… I did and I'm so freaking excited!!!
---
TIMMY & TOMMY:
WHAT IS YOUR FAVOURITE SIBLING RELATIONSHIP IN A BOOK?
The first one that came to mind was the sister-ship between Nishat and Priti in The Henna Wars. I loved it — it wasn't perfect but it was so real and relatable! Their sibling banter was on point and it reminded me a lot of my own interactions with my sister 😊 Their support and love for each other was so clear to see and it was really heartwarming.
---
THE EASTER BUNNY:
A POPULAR BOOK CHARACTER THAT YOU'RE NOT A BIG FAN OF
Unpopular opinion time! Please don't hate me… But the first character that came to mind was Alex from Red, White and Royal Blue. I'm truly sorry that I didn't love him… He just really grated on my nerves and in the end I only wanted more Henry time! He really should've had a POV…
---
NOOK'S LOANS:
AN AUTHOR YOU'D GIVE ALL YOUR MONEY TO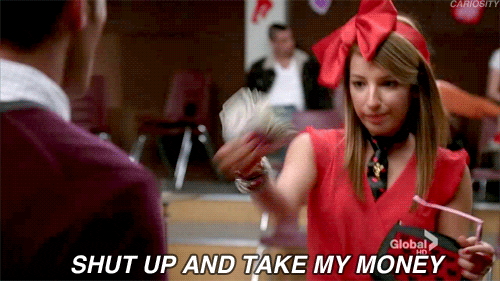 I can really only choose one? Because I can't. I'm going to choose two (whatcha gonna do about it): Jay Kristoff and V.E. Schwab. This answer will surprise no one LOL I think they're the only authors whose books I have special (and multiple) editions of! I love their stories and their characters always worm their way into my heart, plus they just do morally grey characters so well.
---
THE SISTERS ABLE:
what is your favourite fictional family (found or otherwise)?
Oh man, I think we know by now that I'm a total sucker for a great fictional family, found or otherwise. But I have to shout one of my favourite fictional families is the Knightley family (especially the brothers!) from Meghan Quinn's Getting Lucky series. They're all hilarious and I love their love and support for each other! Honestly, just give me all the great family dynamics because I'm all for it 😍
---
It's a C+:
what is a trope you don't like that keeps popping up?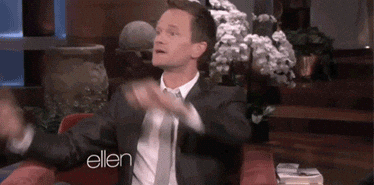 There are only a few tropes that I really dislike but the love triangle trope is really just not my jam and I think people need to stop writing about it. Kidding! But no, I really don't like that trope. No matter how well it's handled, I feel like someone always gets hurt. Plus, I usually can't take the angsty feels! 🙈
---
the wandering camel:
WHAT IS YOUR FAVOURITE BOOK SET IN A LAND FAR AWAY FROM YOURS?
I can't not go for The Simple Wild for this one! I mean, first of all, I couldn't pick a further real life location from Bali than Alaska, which I have a slightly low-key obsession with. With the already beautiful landscape and majestic setting, we have fabulous character growth and an absolutely delicious enemies-to-lovers romance that had me swooning for days 😍
---
what would dodos do?:
a fiction land you wish you could fly away to at any moment
I'm going to choose the great wide galaxy of Saga. I mean, it's crazy messed up but also immensely cool. Most importantly though, I don't think I'd die within the first five minutes of setting foot anywhere in this galaxy, which is obviously always very important to consider!
---
And that was the Animal Crossing New Horizons tag, friends. I'm not tagging anyone specific for this but if you're keen to give it a go, then go ahead and have fun! 😉