Hello, hello and welcome back to another Friday Favourites, dear friends! This'll be the first Friday Favourites of the year and there are some small changes to note. Last year this weekly meme was hosted by the wonderful Kibby @ Something of the Book! However, this year Kibby has passed the torch on to Lorraine @ Geeky Galaxy. This week's topic is: favourite fictional families.
My thoughts immediately went to my favourite found families when I saw this prompt but I felt like I had focused a previous post on found families and I was right. In a previous Friday Favourites I shared my favourite character team ups and in that post I basically shared all my favourite found families 😂 So with that done, I decided to suck it up and focus on plain ol' fictional families and let me tell ya, I struggled because my memory is so awful *why 😭* But after some scouring of my Goodreads shelves, I came up with this smol list of five that I came across last year and who I absolutely loved!
I adored the relationship between Ryn and her siblings. Their love and dedication for one another, even if they might not always agree with each other, was heartwarming. Their banter was also fun and totally relatable!
I'm a total sucker for romance series that involve big, crazy, hilarious and adorable family members. The Knightly family of Port Snow, Maine is one such family that I very quickly fell head over heels for. It's not so much about the hunky brothers although (obviously) bonus points! But the banter between the siblings and parents had me cracking up so much throughout the story. They are awesome!
I gotta admit that even though I wasn't the biggest fan of Alex (I know, talk about having an unpopular opinion!), I loved the Claremont-Diaz family. Madame President was awesome and Alex's sister was also just as sassy and fierce! I loved their obvious affection for one another and I absolutely loved how they openly communicated with each other (especially Mrs. President! That hilariously awkward and painful "presentation talk" was the best)!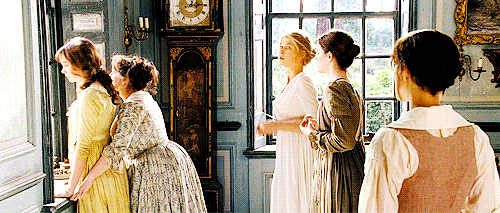 Although I legit believe being part of this family would probably drive me insane, I also can't help but love them. I mean, how could I not? Plus, this list would just be incomplete without the Bennets on here!
Last, but not least, I absolutely loved the relationship between Leon and Richie Twomey. Leon's dedication and unflagging support for Richie while he was in jail was so sweet and every time we'd see their interactions my heart would break and melt at the same time. I just wanted more of them being happy together 💙
So those are some of my favourite fictional families. Do you love any of these fictional fams too? Who are some of your favourites?