Goodreads: Cold Feet at Christmas
Genre: Contemporary Romance, Chick Lit, Christmas Holiday Romance
Panda Rating:

Running out on your wedding shouldn't be this much fun!
A remote Scottish castle on a snowy Christmas Eve. A handsome husband-to-be. A dress to die for. It should have been the happiest day of Leah Harvey's life – but the fairytale wedding turns sour when she finds her fiancé halfway up the bridesmaid's skirt just hours before the ceremony!
Fleeing the scene in a blizzard, Leah ends up stranded at the nearest cottage, where she collapses into the arms of its inhabitant – a man so handsome she thinks she must have died and gone to heaven!
And when Rob Cavelli suddenly finds himself with an armful of soaking wet, freezing cold, and absolutely gorgeous bride on the run, he's more than happy to welcome her into his snowbound cottage this Christmas…
Argh, I'm struggling with my thoughts on this one because it started off really well! I found myself quickly hooked into the story and the characters, however, I'm really sad to say that it quickly went downhill after the first few chapters. I knew I had to suspend my disbelief because obviously, this is penned as a 'Christmas romance' and I was expecting some possible insta-love or something else that wasn't really believable but okay, I was ready for it. The majority of the story takes place after Christmas though and that wasn't really a problem for me, but if you're expecting a fun festive romance, this wouldn't be my first pick. Potential for mild spoilers ahead (just kidding, it's not potential, there are spoilers ahead)!
Like I said, the story and characters started off strong. Our two MCs Leah and Rob seemed like level-headed characters who had a sense of maturity about them and who I really liked from page one. The chemistry between them was off the charts from the beginning! Thankfully, it wasn't insta-love although it was definitely insta-lust, but I'm good with that. The heat level would be 4/5 although there are only three explicit scenes.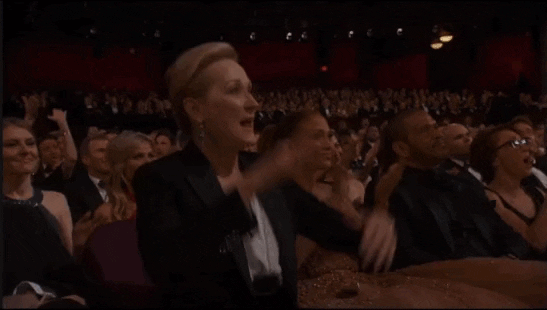 Rob was presented as an Adonis who was dealing with a very tragic past, hence why he sequestered himself in the middle of the Scottish countryside every Christmas. Despite his dark past, it seemed like he had a good sense of humor and good head on his shoulders. Leah seemed like a smart, strong-willed character who I was rooting for, especially when she said that the only relationship she needed was the one with herself, so Rob had no reason to fear that she'd fall in love with him and that their wonderful few days in bed were just that—really wonderful days in bed. Great, right? So there I was mentally cheering: "Yaaaas, girl! You don't need a man! Make yourself your top priority–you got this!"
…And then everything went to shit!
My disbelief was really tested as the story went on. All the initial thoughts I had on the characters being smart, level-headed and mature went FLYING OUT the window so quickly that even now I think I'm still really upset by it? LOL I feel so duped by that awesome beginning and the potential that this book had. To be mature! To be adult!! To be likeable!!! There were so many questionable decisions made it made me want to weep 😭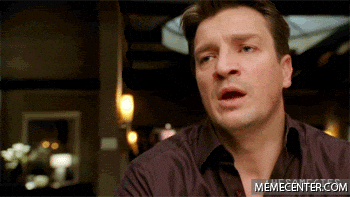 Like, seriously, even if you just spent the last few days having amazing sex with an apparent sex-god, would you really travel to another country with him just because he invited you to in the heat of post-orgasm feels?! I mean… You don't even know him? And then after repeatedly insisting you wouldn't fall in love with him, why is the first thing that happens is you FALL IN LOVE WITH HIM after another few days?! You know how I said that Leah didn't come off as a clinger? Well, she was GRADE A CLING MATERIAL FAM!!! She knew Rob was going through a very dark period and despite him saying you'd be friends, he turned into this complete douchenugget and treated you like total shit. So why would you continue to try forcing yourself into his life with constant texts, calls and emails trying to pull him out of his dark place after he makes it so obvious that he doesn't want you to?! Have some dignity and stand up for yourself woman! Ay, sweet potatoes! 🤦🏻‍♀️ And then the author threw in another major incident towards the end that just made me want throw my Kindle across the room and shout REALLY?!?! I was pretty much done after that.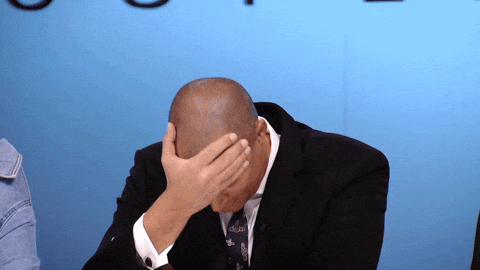 There were moments that I really felt for both of the characters but as the angst and both their immature actions kept repeating I just felt like this read like a broken record and it eventually crossed the line from being annoying to simply unenjoyable. They couldn't have one adult conversation about the whole thing and it was just like, why? Really? Why? This was my first Christmas romance and there was so much potential for it to be good, to say that it was disappointing would be an understatement. SAD, SAD PANDA.
Have you read Cold Feet at Christmas or is it on your TBR?