RECAP
Unsurprisingly, the week for Task 1 went fairly quickly but I managed to read more than I thought I would! I almost read everything I set out to, but I changed one of the books that I initially picked because I wasn't in the mood to read it when the time came around. On top of that, I also read one more book than I set out to, so that was pretty exciting and a pretty great start to the readathon 😍
TASK TWO
Come seek us where our voices sound,
We cannot sing above the ground,
And while you're searching, ponder this:
We've taken what you'll sorely miss,
An hour long you'll have to look,
And to recover what we took,
But past an hour – the prospect's black
Too late, it's gone, it won't come back.
Something has been taken from each of the champions and you must retrieve it from the lake, heavily guarded by the merpeople and it's other inhabitants. You will have two challenges to complete.
Task 2 will run from: Monday 25th November – Sunday 01st December 2019 (omfg, it's already December at the end of this week!)
CHALLENGE ONE – WHAT WAS TAKEN
Who do you need to save from the lake? Want extra points? Rescue your own loved one, pick the method, then rescue the others too!

Second Task, Triwizard Tournament Readathon, Chapter Charms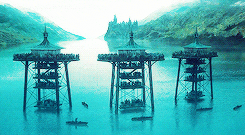 I was initially a little confused about this one as I'd seen people picking things differently… But if I'm not mistaken, I'm meant to read one book based on my school, choose only one method to complete, and then I go back to read books for the other two schools. Hopefully I'm not confusing myself over this and get it completely wrong 😂
Durmstrang – Friend: Read a book about friendship.
Okay, first of all, I'm hella surprised that I'm finding it so difficult to find a book about friendship?! What is this even, Dini?! 🤦🏻‍♀️ I thought I would have so many books to choose from but it seems that the majority on my shelves have something or other to do with romance? In the end though, I've found myself stuck choosing between these two books: The Perks of Being A Wallflower by Stephen Chbosky and We Are Okay by Nina LaCour. I think both will be very heavy hitting on the emotions, and there might also be some romance involved in both, but I don't think it overshadows the friendships…
Now, once I've rescued my own loved one, with the method I choose in challenge two, I'll be attempting to rescue the loved ones from the other schools and earn more points for Durmstrang! 🙌🏽
Hogwarts – Significant Other: Read a book with a romance.
Words in Deep Blue by Cath Crowley
Beauxbatons – Sibling: Read a book about siblings.
I'll Give You the Sun by Jandy Nelson
CHALLENGE TWO – THE METHOD
How are you going to get through the lake in order to save the person that has been taken from you? Pick one method for this challenge!
The method I'll be choosing for this challenge is Gillyweed: Gillyweed will allow you to breathe and move underwater, read a book with water on the cover.
The Last Mrs. Parrish by Liv Constantine
And that's it for Task 2, friends! Choosing books for the tasks has definitely become a bit more challenging than the first, but let's hope that getting through them won't be as challenging?! None of these books are overly long… So let's see how many points I can score for Durmstrang–who are in the lead after Task 1 (WOOT)! 🥳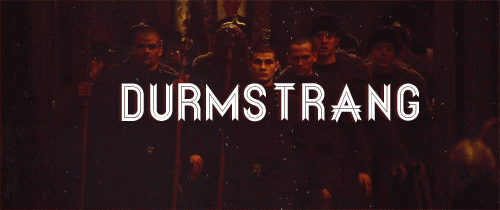 Are you participating in the #Triwizardathon? What school are you repping?
Good luck to everyone who's joining the readathon!