Goodreads: Frankly In Love
Genre: Young Adult Contemporary, Young Adult Romance
Panda Rating:

Frank Li is a high school senior living in Southern California. Frank's parents emigrated from Korea, and have pretty much one big rule for Frank – he must only date Korean girls.

But he's got strong feelings for a girl in his class, Brit – and she's not Korean. His friend Joy Song is in the same boat and knows her parents will never accept her Chinese American boyfriend, so they make a pact: they'll pretend to date each other in order to gain their freedom.

Frank thinks fake-dating is the perfect plan, but it leaves him wondering if he ever really understood love – or himself – at all.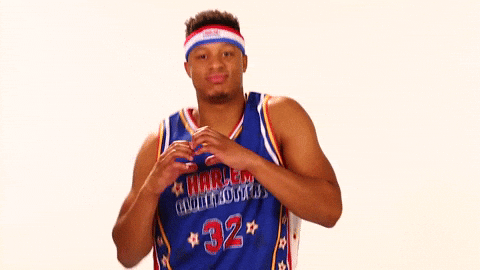 My heart! I've had time to digest my thoughts on Frankly in Love and I'm still not sure if this will even be a semi-decent review. I really suck at writing good reviews y'all, but bear with me and sorry in advance for the rambling and incoherent thoughts! If you want to read a great review for this book I'd recommend checking out CW's post because it is awesome. For those who look at this beautiful and cheerfully colored cover and read the synopsis thinking that you're getting a lighthearted YA contemporary romance, I'd say adjust your expectations because this story is much more than that. It's about immigrants, culture, identity and understanding yourself in a world that expects you to be one thing when you so badly just want to be.
Before I dive into my reflection, I want to take a moment to appreciate the friendships in this story; particularly between Frank and Q. They are the epitome of a bromance. Their interactions are so geeky and pure, and I don't even have the words for how full of warmth they always left me feeling. I felt strongly for Frank's character, but my love for Q knows no bounds! He's the one that inspires you to forever protect because he deserves ALL THE GOOD THINGS. There's a twist to Q's arc at the end of the book that I kind of felt coming 3/4 of the way through the story, so when it happened I wasn't necessarily surprised. However, I don't know why Yoon threw it in because it didn't add anything or really go anywhere, so that was a little confusing. That said, the scene still left me in tears because everything was ending and I was just so proud of that gorgeous, nerdy-licious, pure nugget. *insert a million heart-eye emojis*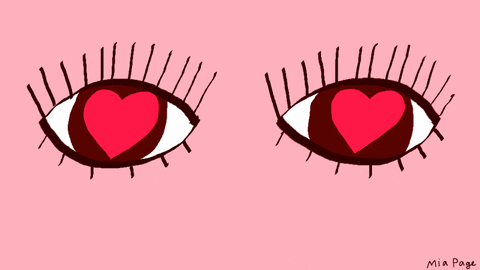 Yoon's debut was a well-written story full of heartfelt emotion and quirkiness. Frank and his friends are all pretty big huge nerds and that really came out in the way the story was written. I thought it was endearing, but I thought the quirkiness went a little OTT at times, although it did make me more fond of the characters. As I mentioned earlier, this book is less about romance and more an exploration of the immigrant identity, culture, racism and family (the parent-child relationships). The representation in this book was pretty amazing. I learned a lot about Korean culture and norms, and I enjoyed seeing the immigrant story through the eyes of a coming-of-age young adult. Frank's parents were really racist and I thought it was an interesting perspective showing that other ethnicities can be racist too, which you don't see a lot in many novels. It was pretty upsetting at times and I wish that Frank stood up to his parents more, even if he didn't believe they would ever change. I thought all the teens were pretty 'woke' though and the discussions on racism and other sensitive topics were done well.
While it's marketed as a romance, I think that aspect really takes a backseat, although it does stem from Frank's desire to start dating Brit, a white girl (which is a huge no in his parent's book). While a lot of the sensitive issues were handled well, my least favorite aspect of the story was how the whole fake-dating situation was dealt with because if there's one thing I really hate, it's exactly what Frank did.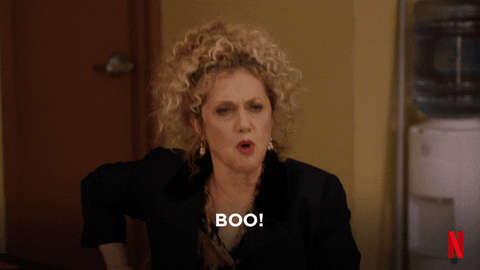 Could you see that the situation was heading in this direction? Yes, but I was still a little disappointed that Yoon took it there when it could've been avoided. I was also a little 'meh' on the whole outcome of Frank's relationship at the end of the book too. After going through all that drama I thought it would've been nice for a happier ending, but knowing that there is apparently going to be a sequel makes me curious to see if there's a reason Yoon left it this way. That said, all of the disappointing romance drama didn't massively affect how I felt about the rest of the book because for me it wasn't about the romance; but it is where points came off on my final rating.
"I feel like I don't belong anywhere and every day it's like I live on this weird little planet of my own in exile," I say all in one breath. […] "I'm not Korean enough. I'm not white enough to be fully American."
Now's the part where I reflect lol I'm not Asian-American and I didn't grow up in America. I did however grow up internationally as a "Third Culture Kid". From the age of 3, I went to American/International schools in several countries and by the time I hit my mid-twenties and realized that I'd have to move to Indonesia, I was feeling more than a little apprehensive. Indonesia is my passport, is where I was born, is where I came from but I knew almost next to nothing about the place and that was terrifying. I came back and the struggle was on: I wasn't Indonesian enough to be seen as Indonesian, but I wasn't foreign enough to be seen as a total foreigner either, and that identity struggle is still something I deal with today. So reading about Frank's struggle with his identity really hit home. How he compared his relationship with his family to those of his friends and recognizing the stark differences in the warmth and openness was also something that I did growing up. TL;DR although I don't have the same 'background' as Frank, there was so much about the exploration of his identity and relationships that really resonated with me and I think it's what made this book great for me.
While the ending wasn't really what I expected it to be, I thought everything was wrapped up nicely. I liked that Frank had a greater sense of optimism and assurance about who he is because despite the not-so-happy ending, there was still a sense of hope to it. Frankly, I fell a lottle in love with the story of Frank Li (yuh, I went there) and I would definitely recommend it if you're looking for a well-written own-voices story about immigrants, culture and identity. It wasn't the book that I thought I'd get it was a great story nonetheless.
Have you read Frankly In Love? Were you happy with it or was it different to what you expected? Let's chat in the comments!